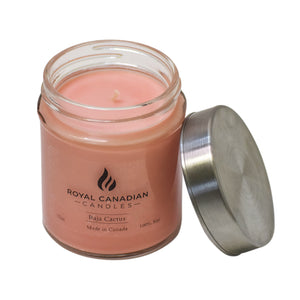 Baja Cactus
Imagine feeling the heat of the California sun on your shoulders as you gaze up at the
immenseness of the giant Baja cactus. Now envision taking a deep breath and picking
up on the earthy tones of the cactus mixed with an exotic coconut scent. This fresh yet
musky combination has been perfectly captured and concentrated into our bewitching
Baja Cactus candle.