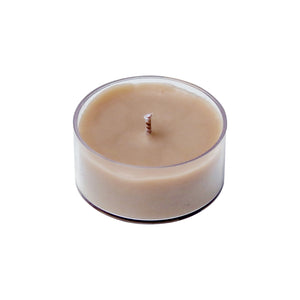 Cinnabuns (Tea Light 6-Pack)
Thats right..we went there.  Why not enjoy the amazing smell of fresh Cinnamon rolls with out the calories that go with them.
We have not changed our design, only added a new twist.  We still have the ever popular buttery richness and warm cinnamon but have now added the sweetness of creamy vanilla to the fold.