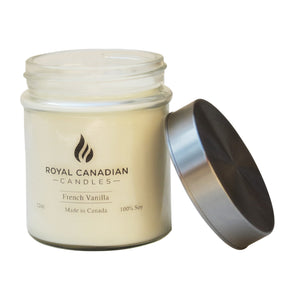 French Vanilla
Vanilla has been a welcoming scent in homes for centuries.  Often times added to enhance other fragrances, we feel this aromatic blend deserves to take  center stage on its own. Welcome your guests to the warm invigorating feeling of a loving home.

Customer Reviews
04/06/2018
love the products
This is the forth candle I have gotten.
03/01/2018
awesome
This was my third candle I have boughten , by farm my favorite , my hole house smells amazing , and I love my ring .
06/15/2017
Smells sooooo good!!!!
Amazing candle! Love the scent and my ring is just stunning!! Thank you!
01/24/2017
Awesome, Wonderful, Amazing!
I love the smell of my candle, I love my ring! Love, Love, Love! I will order again
09/06/2016
Good
Love the candle and ring